Southwest Quad Park: 1 AC fenced Lot, Utilz, Handyman Special MH on site included: $1500 Down!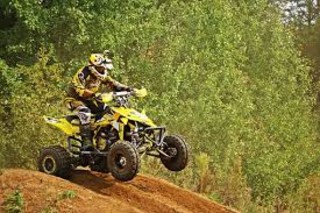 Location:
Tucson, AZ
Southwest 1 plus Acre ideal for a family that loves to Quad since open space all around this private lot...... Or just into outdoor sports, 4 X 4's etc......: 10681 S. Brandywine Tucson, AZ 85736; a very large lot, flat 1 Acre lot all fenced, with some native bushes, cacti and trees.
Utilities on site: Power, water, septic ALL IN PLACE. Lot size: 164' X 326' deep-.
Rent the lot with purchase rights- this amazing 1 Acre lot that comes with a handyman 2bed/2 Ba mobile (not livable) on private Acre plus. Get started with just $1,500. Cash down or up to $3k in TRADES possible!!
Once you've paid 10.00% downpayment ($3,500) you can choose from either a 10- or 15 year repayment schedule. Tucson's #1 For Sale By Owner Firm now has a fantastic SW- Lot for Sale: There is a large awning of approx. 21' X 30' (3 cars), which can be used to park your vehicles. Plus an extra large storage shed which was previously a bird avery and could be perfect for a private garden.
The lot comes fenced with chain link that also includes a driveway rolling gate. Oddly enough, the address on the property reads 10,680 S. Brandywine, but the legal records show 10,681 (use both). Pics were taken recently, but feel free to come out and walk the property before calling us since it will need considerable repairs; OR you may just want to start fresh with another home.
* Partial Trades welcome: cars, and trucks (we use KBB trade in values) improved land, SFR, coins, Notes, 2nd amend items, etc... submit, all I can say is maybe+
LOT Asking Price: $34,995. (the Mobile on site is included) Cash or terms possible OAC. 520-881-4663 or 520.275.0130
* Directions: Take Ajo west from I-19, then south on Sierrita Mnt. Road to Castro where the road switches to dirt, (turn right then follow it to Brandywine, turning left).
Please Call or text "Deeds" 520.275.0130, or 520-881-4663 881Home, LLC is owns legal title to this property (we arenot a licensed real estate broker, but owner operated and managed direct). We are an investment firm that provides affordable housing, like this+
Visit us: www.Deedtrader.com
Additional Pricing Information:
Selling this for lot value only, the MH on site is not currently livable.
10681 S. Brandywine
Tucson, AZ 85736
View Map
Parking Spaces:
not livable condition
Broker:
FSBO- 881Home, LLC
All information in this site is deemed reliable but is not guaranteed and is subject to change
Price: $34,995
Bedrooms: 2
Bathrooms: 2