Short Term Corporate Rentals-Offered By Suntree Corporate Housing of Tucson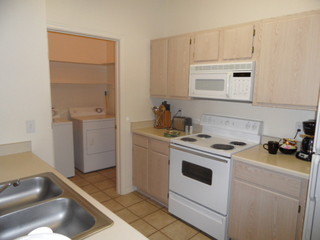 Location:
Williams Centre
Suntree Corporate Housing offers quality accommodations for those looking for an impeccable short term housing solution. All of our condos are fully furnished, have plenty of towels, extra bedding, flat screen televisions and well appointed kitchens. Utilities are provided and we include wireless internet in every condo! Located in desirable condo communities, our guests will enjoy onsite pools, spas and fitness rooms, along with convenience to nearby shopping and dining. Contact Suntree Corporate Housing for all of your furnished housing needs! 1-866-88-CONDO!


Suntree Corporate Housing

Rental Rate:
$3,500.00 per month
Availability:
Available year round for short and long term stays. Completely furnished for the Corporate Traveler, Leisure Traveler, or anyone in need of a "home away from home!"
Other Information:
Suntree Corporate Housing is a Real Estate company, specializing in the hospitality of our guests! Housekeeping is available at an additional cost.
Payment Methods:
Visa, MasterCard, Cash, Check, Money Order
5400 East William's Centre Boulevard
Tucson, AZ 85711
View Map
All information in this site is deemed reliable but is not guaranteed and is subject to change
ID#: 64221499
Location: Tucson, AZ , 85711
Address: 5400 East William's Centre Boulevard, Tucson, AZ, 85711, US
Rent: $3,500

Bedrooms: 2
Bathrooms: 2
Square Feet: 1,000