Short Term Housing Services in Tucson, Arizona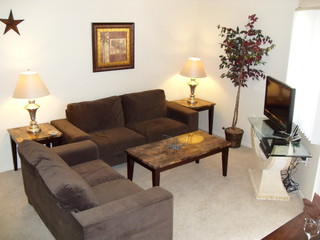 Location:
William's Centre
One of the most sought after locations in Tucson for short term furnished housing. The condos at William's Centre offer spacious and well appointed 1 and 2 bedroom fully furnished condos. Featuring washer and dryer, utilities provided, wireless internet with a "hard wired" ethernet cord for security, ample housewares, flat screen televisions and patio furniture, your stay will be pleasant and very accommodating. We offer housekeeping and other services that will compliment your stay and your budget! Contact a Service Representative at Suntree Corporate Housing for details and availability. We look forward to providing you with outstanding service and quality accommodations for your stay in Tucson! 1-866-88-CONDO


Suntree Corporate Housing

Availability:
Please contact Suntree Corporate Housing for availability and details. Available for short and long term leases. Guest check in is at 4pm and check out is at 10am.
Other Information:
Suntree Corporate Housing provides quality accommodations and prompt, curteous customer service! Housekeeping is available, pets are accepted with a non refundable pet fee.
Payment Methods:
Visa, MasterCard, Cash, Check, Money Order, Other
William's Centre
Tucson, AZ 85711
View Map
All information in this site is deemed reliable but is not guaranteed and is subject to change
ID#: 64221509
Location: Tucson, AZ , 85711
Address: William's Centre, Tucson, AZ, 85711, US
Rent: $3,600

Bedrooms: 2
Bathrooms: 2
Square Feet: 1,000